Sales Manager Additives for Polymers & Lubricants BENELUX (m/f/d)
Anzeige Nr.: VS-90703
Arbeitgeber:
International active distributor for specialty chemicals -
Founded more than 140 years ago
Stellenbeschreibung:
The target of this position is to promote and sell all ingredients forming part of the product portfolio of the business units "Polymer Additives" and "Lubricant & Rubber Additives".
In addition, the job holder raises the market potential so to create long term profitable growth for the company.
The job holder has good management skills which enable him to organize his business independently.
Organize and execute customer visits, compile visit reports and maintain CRM (Customer Relationship Management) data.
Disposing of the necessary technical and selling skills, the job holder is able to give targeted advice to existing or potential customers and the company's management, e.g. by collecting market data about competitive offers, results of sample tests at customers, product applications and final products available on the market.
Establish new contacts at existing and potential customers and in new market segments by visiting R&D as well as marketing departments at the customers and being present at important local and international exhibitions.
Observe the markets in the sales area and collect information about new technical and price developments with regards to competition.
Draw up marketing and sales plans. Submit suggestions to the company's management for advertising campaigns and special promotions for individual customers, product groups or market segments as well as for general marketing and sales strategies.
With the support of the application laboratory give technical advice to customers while observing product and consultation liability issues.
Establish and maintain a very good relationship to suppliers and co-operation partners.
Home office in the Benelux area.
Geforderte Kenntnisse/Erfahrungen:
Very good market knowledge in the sales area and application knowledge
Strong chemical and technical knowledge
Fluency in English & Dutch
Additional language skills in French would be helpful
Very good commercial know-how
Convincing and positive appearance
Organizational and co-ordination skills
Driving license, willingness to travel
Dienstsitz/Einsatzort: Benelux
Einkommen: Based on experience and qualification
Eintrittsdatum: as soon as possible
Sonstiges:
Kontaktperson: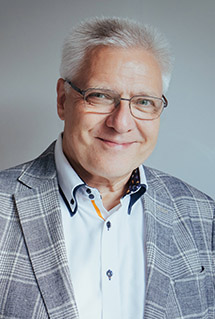 Dr. Volker Skibbe
Vierkaten 17b
21629 Neu Wulmstorf
Tel.: +49 (0)40 64793593
Mob.:+49 (0)176 62013631
e-mail: skibbe@mbm.de